While designing our investment portfolio, many fund managers, mutual fund investors, and asset managers stress including gold, gold bonds, gold ETFs or even silver in it.
Have you ever wondered the reason for this?
The leading cause of including Gold or Silver commodities in our basket is that they act as a hedge against the bear market.
Since time is unknown, gold has proven to grow in dark times, i.e., when equity/bonds have failed to perform, thus pulling investors' returns out of the red zone and stabilizing the portfolio.
Similarly, a large number of people refrain from stepping into crypto due to its highly volatile nature. Cryptocurrencies tend to fluctuate massively, thus, proving beneficial for day traders but creating anxiety amongst long-term investors. However, crypto has its gold in the form of stablecoins.
The next question that arises is, what are stablecoins and which are the best stablecoins?
A stablecoin is a cryptocurrency whose value is backed by an underlying asset, usually a fiat currency such as a Dollar, Pound, or Euro.
It is a concept similar to derivatives that get their value from an underlying asset. This means that if the dollar rises, the value of the stablecoin will increase as well and vice-versa.
This is because the price of fiat, native currencies do not fluctuate 10-20% in a single day. This ensures that stablecoins also detain their value with minor deviations, which can be curbed compared to crypto coins such as Bitcoin, and Ethereum.
That is why every crypto investor has many stablecoins in his/her portfolio to hedge against market fluctuations.
Best Stablecoins
Let's start with our list of best stablecoins and also find out their transaction fees.
Tether USDT

Tether (USDT)
Price
$ 1.00
Tether is the world's first and best-known stablecoin. Tether was first introduced as RealCoin in July 2014, then Tether Ltd renamed it Tether in November.
Tether tokens are the native tokens of the Tether network and trade under the USDT sign. They were developed by the crypto exchange BitFinex.
As a cryptocurrency, Tether is useful to investors because it offers a way to avoid the extreme volatility of other cryptocurrencies.
Furthermore, having USDT (as opposed to U.S. dollars) removes transaction costs and delays that impair trade execution within the crypto market.
Tether initially used the Ethereum blockchain and still retains this connection to the system.
While the Tether platform is built on top of open blockchain technologies, it is not itself a public blockchain.
Further, while rooted in public blockchain technology, Tether is not itself a cryptocurrency according to Coinmarketcap.com as Tether cannot be mined like Bitcoin or staked like Solana.
It has already issued tokens on the following blockchains: Bitcoin (Omni and Liquid Protocol), Ethereum, EOS, Tron, Algorand, SLP, OMG and more in the near future.
Below is the list that we were able to compile on blockchain that offers fewer transaction fees for Tether.
| | | |
| --- | --- | --- |
| Assets | Fees per transactions | Speed |
| Ethereum | $10 | Ok |
| Polygon | $1 | Ok |
| BNB (BEP2) | $1 | Fast |
| BNB (BEP20) | $0.8 | Fast |
| Alogorand | $1 | Fast |
| Solana | $1 | Fast |
| Tron | $1 | Fast |
Paxos Standard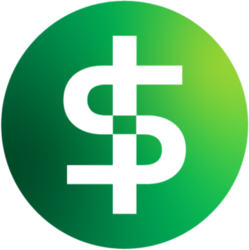 Pax Dollar (USDP)
Price
$ 0.996503
Paxos was created as a sidechain to Tether by Rich Teo and can be considered an offspring of the same. It is based on the same underlying fiat currency – USD. Therefore, the price of Paxos is $1.
The significant difference between Tether and Paxos is that the latter is still in the maturation phase, which means it is a favourite amongst value investors.
Many financial projects are based on Paxos, as it was founded to establish this ecosystem and create a global blockchain network.
The primary goal of this system is to create a future where digital assets such as commodities, and securities can be transferred from one place to another at any given time.
The transaction fee for Paxos is 0.02% which is still a decent amount and can prove beneficial for more significant amounts.
USD Coin

USD Coin (USDC)
Price
$ 1.00
Another stablecoin is priced at $1 and backed by the US Dollar. This project was a joint venture initiated by Circle and Coinbase in the year 2018.
It is primarily supported by financial assets and licensed by reserved assets. Hundreds of institutions, products, and services-based companies support the USDC standard, including digital wallets, exchanges, Defi protocols, savings, lending, and payment services.
Thus, USDC is creating value for the entire blockchain ecosystem. With a market cap of around $23 billion, USDC was launched to base businesses and efficient solutions with sheer transparency that offers a more global and scalable architecture.
The only drawback of USDC is that it has a transaction fee of around 1.4%, which could be on the higher-margin side. However, I believe that the services offered can do justice to these fees.
Binance USD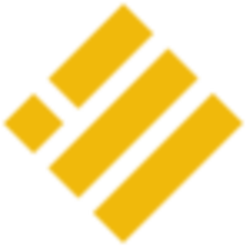 Binance USD (BUSD)
Price
$ 1.00
As the name suggests, this stablecoin was developed by the Binance crypto exchange in 2018 and has given a decent return to its investors by proving reticent against all the market volatilities. Again backed by the USD, it is valued at $1 of the current market rate.
It is supported by Ethereum's ERC-20 and BEP-2 tokens and ensures currency transfer with utmost security within seconds. Moreover, BUSD is used as collateral in loan assets or futures.
It is used as a payment method for goods and services and is mainly traded on multiple exchanges. Binance does not charge a transaction fee on BUSD; however, if a bank transfer is initiated, a small number of wire fees are charged, which may vary from bank to bank.
Overall, backed by the dollar, founded on Ethereum by the Binance development team, BUSD is a good bet and can prove defensive in a bear market.
Goldcoin
No Coins Selected
As I mentioned in the article's opening, gold tends to perform well even in adverse conditions. Goldcoin is a stablecoin that is backed by gold based on Ethereum. This is a very intuitive approach and has a booming future scope.
This enables you to buy bullion using this cryptocurrency. Security and safety are the pillars upon which Goldcoin is based. It is a fractionalised asset that can be swapped in for another cryptocurrency or fiat currency.
Goldcoin buyers need to reveal their identity and perform a thorough KYC before purchasing this asset. GoldCoin can be kept in various known, safe, and easy-to-use Ethereum based wallets like MetaMask, Trezor, Ledger, and many more.
Transaction fees for Goldcoin are minimal at 0.2%, and it has seamless redemption and hence, a good bet for value investors who seek future potential.
Conclusion
Stablecoins are situated between fiat and cryptocurrencies and thus enable users to enjoy the fruit from both sides. It leverages all the underlying blockchain technology functionalities but at the same time curbs market volatility.
It is my honest opinion for all crypto investors to include at least one stablecoin in the portfolio to diversify it and make it a shock-absorbent as we know the gospel truth of how unpredictable the market is.
I hope this article helps you and if you have any queries related to it, leave your comment below. If you have not joined our community then you can now. We are very active there and have been sharing important information there.
Follow us:
Hand-picked guides for you: